Welcome to Linear Electronic Design: The creator of the original LED Adaptor Module.


For use with
TRAILERS, CARAVANS & CAMPERS
with
flashing LED trailer lights
.

Why do my trailer lights flash?

European 4WDs have an in-built diagnostic system that will cause the LED trailer lights to flash or pulse continuously as the car's onboard computer attempts to detect the trailer.


What are the benefits of Linear Electronic Designs LED Adaptor Module?

The use of our LED adaptor module ensures that the vehicles on board computer recognises that a trailer is connected so that the rear parking sensors are disabled and the cars safety features (such as traction control and brake force distribution) are adjusted accordingly. This will stop your trailers LED lights flashing and enable you to tow your trailer more safely!

Features of our portable module include:

Rugged, water resistant construction rated to IP66

Portable

No installation costs

Transferable between trailers

Wide operating temperature range -40C to +85C

High efficiency

Slim Profile

Combined trailer plug adaptor (e.g. flat to round, or round to flat, or small round to large round etc)

We also offer modules that can be installed into the trailer wiring or within the vehicle itself that would allow the trailer to be directly plugged into the vehicle without adaptors (some installation is required).


All Linear Electronic Design LED adaptor modules come with free
Express Post
and
full ONE YEAR warranty
.

Easy as 1, 2, 3.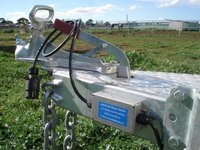 1. Plug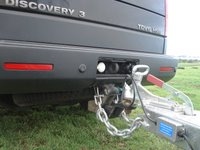 2. Connect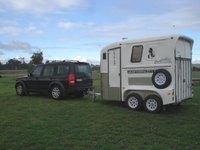 3. Check Lights


A brochure for our module is available here.